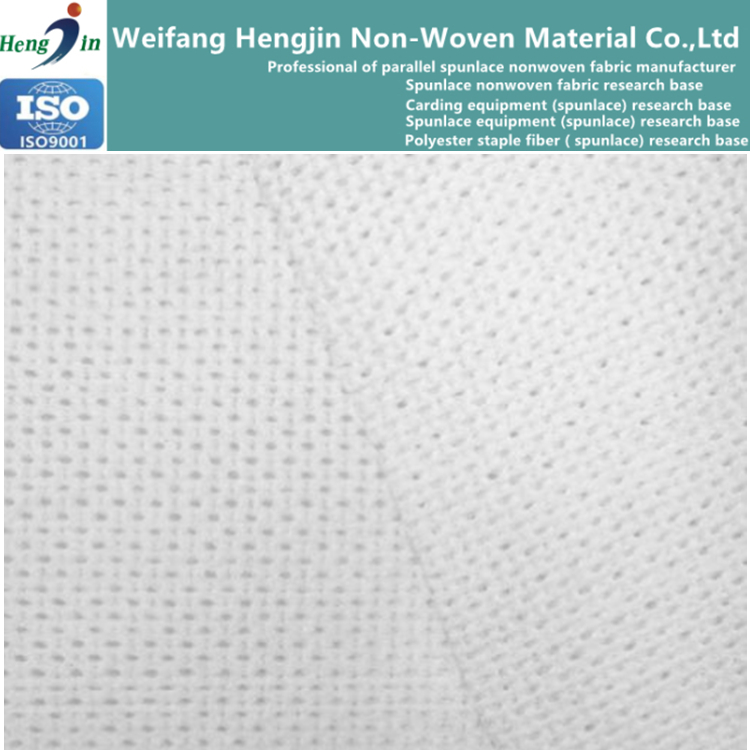 Mesh Spunlace Non-Woven Fabric
The technological process of reticulated spunlace non-woven fabric is to spray high-pressure water jets onto one or more layers of fiber webs , so that the fibers are entangled with each other, so that the fiber webs are strengthened and have a certain strength.
Send Inquiry
Product Details
Weight: 27g/㎡—90g/㎡
Width: 16cm—225cm
Performance of mesh spunlace non-woven fabric: It has the characteristics of high moisture absorption and fast moisture absorption, low fluff, washing resistance, and appearance similar to textiles.
Product use: diapers, sanitary napkins, dry towels, wet wipes, facial masks, disposable bath towels, etc.
Customized service: Spunlace non-woven fabrics of different specifications and uses can be customized according to customer requirements.
Hot Tags: Mesh Spunlace Nonwoven, China, Manufacturer, Factory, Custom, Wholesale, Spunbond Nonwoven, Canister Type Disinfectant Wipes, Food Service Wipes, Plain Pulp Polyester Spunlace, Lemon Scented Antiviral Wet Wipes, Food Contact Sanitizing Wipes
Inquiry