Weifang Hengjin Non-Woven Material Co., Ltd was established in June 2015, located in an eco-industrial park. Weifang City, Shandong, China. near from Qingdao port. We are a professional manufacturer of parallel spunlace non woven fabric. and are cooperating with Tianjin Polytechnic University and HI-TECH HEAVY INDUSTRY CO., LTD. We own three advanced parallel spunlace non-woven fabric production lines. with the production capacity of 26000 tons/year.
Our company has passed the ISO 9001 quality system and are able to supply various high-quality spunlace(parallel) nonwoven products. from 25 gsm to 90 gsm, Plain, Embossed(dot), Mesh, EF and Diamond etc. The products are being widely used In the medical treatment and daily life area. Our Spunlace products are mainly exported to Japan, South Korea, Vietnam,India, South America, Middle East etc, and have gained high praise from different markets.
Our company will always stick to "standard" "Innovation sincere" win-win" in our production and business. and will make all our efforts to be one of the leading enterprises in the spunlace non-woven industry.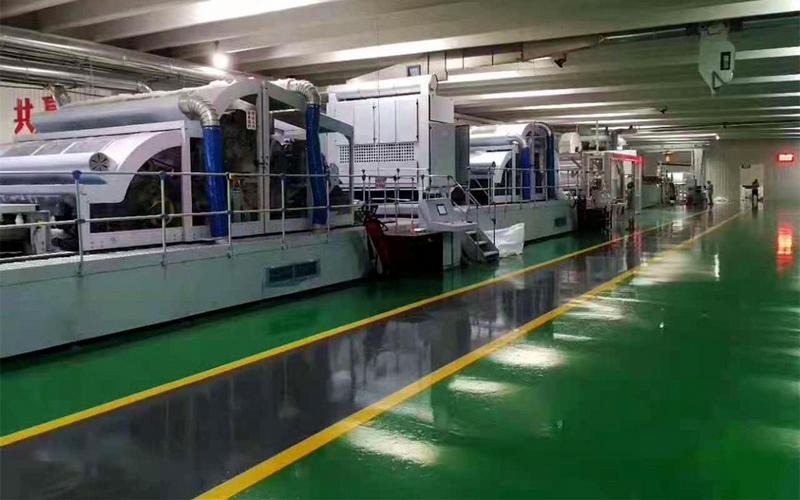 We own three 2250mm width advanced spunlace non-woven lines now, with the production capacity of 21000tons/year, the spunlace lines are produced by Hi-Tech Heavy Industry Co., Ltd, each line has 2 high-speed Carding machine, and can produce Plain, Diamond, Mesh, Embossed(dot) and EF Form Spunlace Non-woven fabric. Our Slitting machines are imported from Shyng Wei Machinery Co., Ltd, Taiwan. The whole Spunlace lines have intelligent control technology and can promise the product quality to be very steady. The quality gained high praise from our different clients and different markets.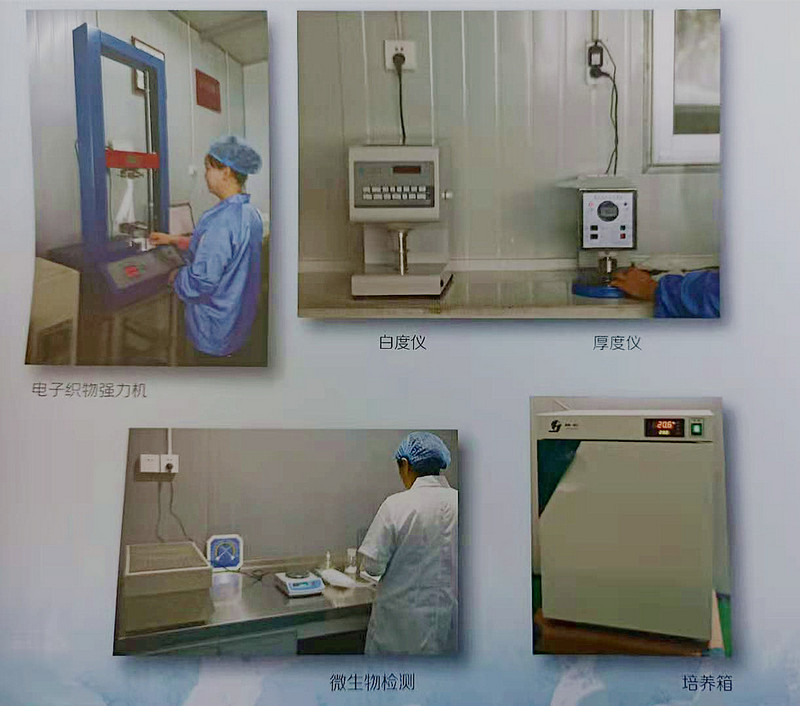 Our company have Sterile laboratory and advanced equipment for testing spunlace
composition, gsm. whiteness Method to control the Spunlace quality,moisture, thickness,strength, microorganism ect.We use standard inspection method to control the spunlace quality, and make sure each roll of spunlace product could meet the spunlace industry standard .
Spunlace Automatic online monitoring equipment:
1. NDC Online gsm and Moisture Detecting System, Imported from the USA.
2.12S Online Stain Detecting System Imported from the France, together with the Ceia metal Detecting System imported from Italy, to make sure tho spunlace fabric surface to be highly clean.
Carding
Slitting